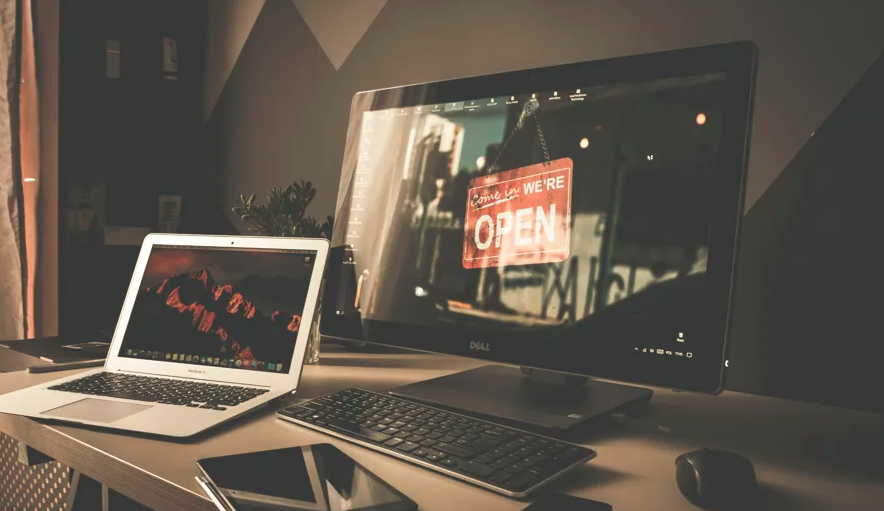 Your small business needs a website. Nowadays, it's as essential as any other kind of presence like a physical shop or your business phone line. A business website doesn't necessarily need to be expansive, complicated, or even expensive to launch, but you do need some kind of web presence. After all, many users flock to Google first when trying to find a new product or service they require.
Web hosting is, as the name suggests, where your website is hosted. It's the home of your site, which means the speed of your site and its reliability depend upon the web hosting service you choose. That means it's crucial to pick a host carefully. Much like you wouldn't want your business to have an ugly storefront, you also want your web hosting to be as professional as your operation. It can be a daunting process, though, especially if you're not tech-savvy.
Read on, and we'll explain exactly what to look for when purchasing web hosting, and we'll narrow your options down to the best web hosting for your specific scenario.
What type of hosting is best for my business?
Web hosting providers aren't all the same. Broadly, they can be divided up into four main categories – Shared, VPS, Dedicated, and Cloud Hosting. Shared hosting is the cheapest out there because your website is hosted alongside other sites. It tends to mean that speeds are slower, and you don't have as many features available to you, but it's ideal for a small business that just wants to host specific information.
VPS hosting and Cloud hosting are both quite similar. They involve providing you with a virtual private server, which tends to give you more flexibility and better performance, but at a price.
The highest-end form of web hosting is dedicated hosting. You get a whole server dedicated to your site, providing you with the best performance, security, and speed, but it comes at a substantial cost. For a small business, this is almost always overkill.
What should I look for when buying web hosting for my business?
For most small businesses, the cost is a considerable part of the decision-making process when buying web hosting. You need to consider purchasing web hosting, a domain name, as well as potential add-ons like an SSL certificate (if you're selling online). Some web hosting comes with all that included, while others add it on as you purchase.
Ease of use is essential, too, with an intuitive control panel making the process so much smoother, as well as excellent customer support. Some web hosting also offers built-in website builders so you can get a website built within hours without the need for specialist knowledge.
Speed is also something to take into account, as a slow loading site is off-putting to customers and affects your search engine ranking. Reliability is essential, too, although the hosting companies we've listed here are all highly reliable and offer minimal downtime. 
Best for All-In-One Hosting
1. HostGator
Cheap yet effective, this popular hosting company is ideal for a small business with big plans.
Hatchling Plan: $2.08 per month
Baby Plan: $2.98 per month
Business Plan: $4.48 per month
HostGator is a welcoming web host in many ways. It's simple to use, and you can register for a single domain, shared hosting, and unlimited bandwidth within seconds. It's super-cheap too with a free SSL certificate tossed in for added security. It's the kind of business hosting that should work for the majority of users until they feel the need for dedicated servers or VPS assistance. You can always opt to upgrade to those via HostGator too.
When it comes to customer support, it's available 24/7 via phone and live chat, so you're good to go at all times, even if you're delving into some late-night work. A drag-and-drop site builder as well as one-click WordPress set up means you can get a website launched quickly, although bear in mind that you need to pay for a business plan to gain SEO tools, which can be helpful. Uptime is consistently 99.9% and guaranteed to stay that way, so you won't have to worry about your site dropping at a pivotal time.
Best for WordPress Sites
2. Bluehost
Simple to use and with comprehensive support, Bluehost is ideal for novice website owners.
Shared Plan: $2.95 per month
VPS Plan: $18.99 per month
Dedicated Plan: $79.99 per month
Bluehost is recommended by WordPress itself when it comes to simplifying WordPress installations, but there's more to it than that. For a low price, Bluehost offers unmetered bandwidth across all its plans, along with a free SSL certificate. The basic plan only provides 50GB of storage, but it's SSD based, which means faster speeds for your website and potentially better rankings on search engines.
One of the best things about Bluehost is that it's excellent at helping out beginners. After all, you know how to run a business, but you might not be tech-savvy. Bluehost offers guides and one-click solutions, so you're never intimidated. 24/7 customer support via phone, email, and live chat means you're only moments away from extra assistance too. Just keep an eye on pricing when setting up. It can get a little expensive when it comes to renewal with the low prices applying to the first year only.
Best for advanced users
3. Liquid Web
Designed for high-end small businesses with ambitious needs, Liquid Web is one of the best of the advanced bunch.
Cloud VPS: $59 per month
Cloud Sites: $150 per month
Cloud Dedicated: $169 per month
Dedicated Servers: $199 per month
Private VPS Parent: $329 per month
We've focused primarily on shared hosting plans here because small businesses are usually just fine with such plans. If you're thinking long term, or you know your small business requires a significant online presence, Liquid Web has the best plans here for VPS, Cloud, and Dedicated server options. It's an advanced solution, so beginners will be intimidated by the need to understand how various features work, and you'll need a website ready to upload, since it doesn't have a website builder.
However, it's great for fast performance, guaranteed 100% uptime, all the security features you could possibly imagine, and more. Its services will protect your website from DDoS attacks, among many other things, and your site will always run speedily. Liquid Web is also able to offer 24/7/365 support via phone, email, or live chat. It won't be for every business, given the high prices and complex needs, but if you know what you're doing, this is probably the provider for you.
Best for Speed
4. WPEngine
Fast and secure, WPEngine offers useful features like daily backups, but lacks some other obvious details.
Startup Plan: $30 per month
Growth Plan: $115 per month
Scale Plan : $290 per month
WPEngine isn't an all-in-one solution like some web hosting. It lacks the option to add on a domain while you're purchasing, as well as email accounts. If you know what you're doing though, it's a worthwhile cloud-based hosting service. That's partly thanks to its fantastic speeds and performance, including a content delivery network (CDN), which means faster page loading for you and your customers. It also means the chance for higher search engine rankings.
You do require a bit of prior knowledge though, as WPEngine isn't as intuitive as its competitors. Still, it's well optimized for WordPress, which is sure to help many advanced users. It also has fantastic uptime with daily backups, and promises that you'll never have to worry about potentially losing valuable content. If you know what you're doing but don't want the considerable expense of a dedicated solution, WPEngine probably covers all your needs.
Best for Near-Flawless Uptime
5. DreamHost
Straightforward and effective, DreamHost is particularly great at promising unbeatable uptime.
Shared Plan: $3.95 per month
VPS Plan: $13.75 per month
DreamPress Plan: $16.95 per month
DreamHost is a well-known name in web hosting for a good reason — it's very reliable. It is so reliable that it promises 100% uptime for shared hosting plans, something that isn't always easy to find. On the Shared Starter plan, you get that promise, unlimited traffic, bandwidth, and fast SSD-based storage for better performance. Email is an optional extra, so you need to factor that into the cost, but it's still pretty low.
There's also extensive WordPress support here with a website builder app built-in and free WordPress migrations too. A free SSL certificate means your business will be secure for all too. Just remember that if you're a big fan of live chat and don't like phone support, chat is only available during select hours each day.
Best Budget Option
6. Hostinger
Simple to set up and very cheap, Hostinger is the ideal place for the smallest of websites.
Single Shared Hosting: $0.99 per month
Premium Shared Hosting: $2.89 per month
Business Shared Hosting: $3.99 per month
If you simply require an online presence, Hostinger is perfect. Its cheapest plan starts at only $1 per month and gives you enough bandwidth to keep your website ticking along each month, as well as an all-important SSL certificate. Ideally, you'll want to upgrade to a higher-end package if you're going to do more with your website, but it's a great place to start.
Whatever plan you choose, there are one-click install options and an easy website builder so you can build a landing page in hardly any time. 24/7 tech support is a useful bonus too, plus uptime is near-perfect. Prices rise steadily after the first year, and you may need a better plan for things like domain names and speedier performance, but that's precisely why the basic service works just right for those who need a minimalist website.
Blog Source- https://in.mashable.com/apps-and-software/32591/need-website-hosting-for-your-business-here-are-6-great-choices